WELCOME TO
PATTAYA DISCOVERY BEACH
Pattaya Discovery Beach Hotel is a Domestic 5 star hotel situated in the north of Pattaya. A beautiful beach stretches right in front of the hotel just across the road. The well-known shopping centre, Central Pattaya, is within walking distance from the hotel. Moreover, it only takes visitors 10 minutes to reach the 'walking street',and 15 minutes to reach the famous 'Bali Hai Pier' by car. Our hotel has two swimming pools. Both pools come with water slides. We also offer our visitor gym access, conference room bookings, and Thai & Western restaurants. The parking lots are provided within the hotel ground for our guests' easy access.
Hotel rooms with beautiful views of the famous Pattaya beach and ocean, and family rooms are also available. Each room is equipped with amenities such as free high-speed Wi-Fi, and a digital TV that has more than 50 channels.
So if you are looking for a place to stay, look no longer because Pattaya Discovery Beach is here!
3D SPACE
PATTAYA DISCOVERY BEACH
WHY PATTAYA DISCOVERY BEACH?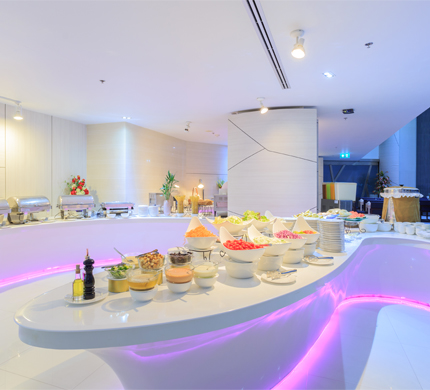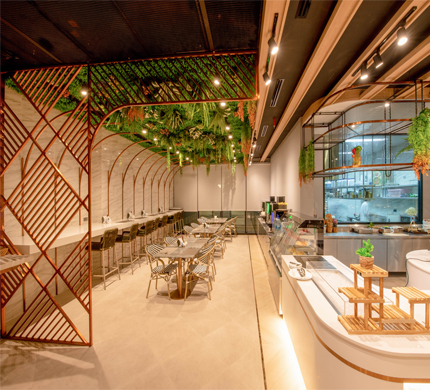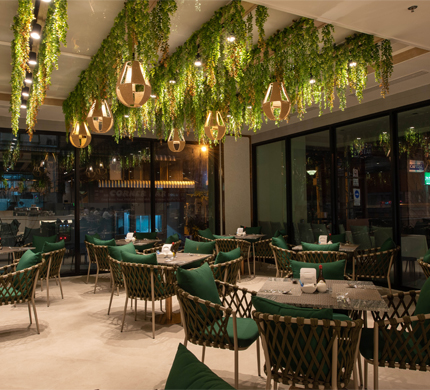 We have a restaurant with luxurious and unique decoration according to the building. 'Chic Cafe' on the 2nd Floor of the Chic Tower which opens during breakfast from 06:30 to 10:30 hrs. DEE Cafe of the DEE Tower opens for breakfast from 06:30 to 10:30 hrs. and in the afternoon from 15:00 to 23:00 hrs. We serve of Thai and International food, including drinks ranging from cocktails to mock tails and other soft drinks as well.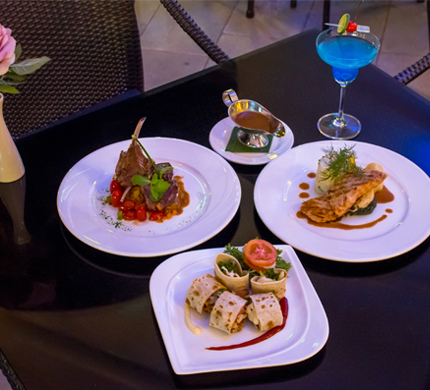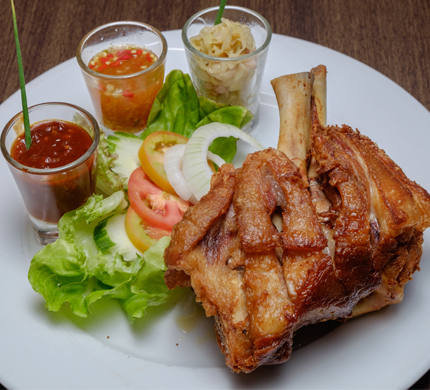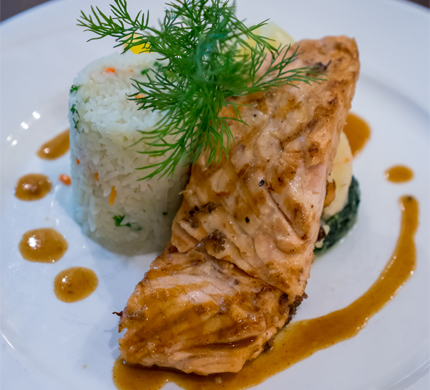 There are two restaurants at Pattaya Discovery Beach: D-Beach Restaurant, the restaurant is located on beach road North Pattaya. We offer a wide selection of Thai and Western dishes at a good price. Giving you the complete experience of the delicious food and the views of Pattaya Beach and Sea at different times. From afternoon until night, D-Beach Restaurant open from 15.00 - 23.00 hrs.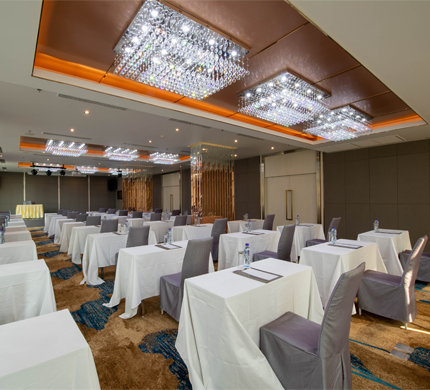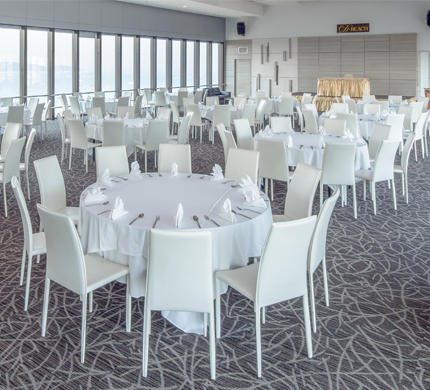 The hotel's meeting rooms we handle them all. Whatever your event, Conference, meeting and Wedding party These rooms come with fully equipped. Both large projectors, high definition, microphone for meetings, details. in additional to lunch and dinner buffets that guests can customize to their personal likings.
"Reasonable priced hotel" Nice staff and fab view. Room very clean and good size. Nice location, close to town but far enough away from noise. Good value for money.
Balcony position could have been better, but this could not have been changed due to the position of the building. The bed was huge and extra comfy! Loved it! Staff is friendly and welcoming, clean and relatively new rooms.
Good location with the best Pattaya beach view " This is renovated hotel. The price does not suit for room condition but location is exceptional. Breakfast is ok. One thing that hotel needs to improve is staff. I think staff has less service mind comparing to other hotels in same class. Please train them more about service mind.
The hotel is located at north Pattaya, Next to the beach, hotel balcony has very nice sea view. The rooms are large and cozy, overall it is value for money.
We have book for 2night I had booked through Travel agent we done the booking it was for Discovery Beach Hotel but they gave me room in next tower room and everything was nice but the wifi signal was very poor I had to keep my door open and use the wifi and every time it was getting disconnect if you go out and come back always we need to put the password and connect even if in the hotel at different location We got lots of noice in the room at night due to small Bar and pub is next to the hotel But overall stay was good
Premium sea view top floor (12th). Big balcony. High quality furniture. Rain shower head. Good AC. The connecting door to the next room let in too much noise from the room next to us. Was very loud and could hear them talking and watching tv or listening to music.
Nice swimming pool good breakfast hall central shopping mall nearby. Swimming pool close too early
My stay at the discovery is always good. I have stayed in your hotel a number of times, and all the staff I have encountered at the reception, are very very good and they always give me a good room and excellent service. The housekeeping lady does an excellent job, and always smiling and courteous.
Staff is excellent and helping, responded to all the request perfectly. Breakfast was very good, nice big comfortable bed, Room view was awesome our stay was great overall but too many ants everywhere in the room even on the bed.
We would like to say a huge thank you to the D-beach hotel team for making our stay memorable. Staff were very kind and helpful. We were amazing with the service you have with us. You even provided a birthday cake for my little brothers birthday. Our stay at the D-beach hotel was pleasant and we hope to come again soon. Thank you again :)
I would like to share my experiance during stay in pattaya beach discovery hotel. It was a fantastic moments to stay there. Good breakfast and clean rooms. Front office staff helpfull also. Even house keeping staff also smile while we walk in corridor. Location also very good. I will recommends to my friends and we would like to comeback again to stay there.
Location is great and on the beach. Room size is great. Toiletries need addition. Breakfast spread was good enough. Most of the things were as expected from a nice hotel. I liked it and recommend it.
Good spacious rooms. The bed was extremely comfortable, and huge. The view from the balcony was amazing, and was sea facing. Excellent swimming pool with slides, and good live musicians around. Bathroom was also very spacious and maintained properly.
This is just about as good as it gets in South Asian countries. The hotel was clean and staff was friendly. Staff always greeted guests with a smile and were very helpful. Breakfast buffet was very large and offered a large variety. Our room was clean and room service was always pleasant. Wifi was excellent in the hotel and worked almost seamlessly with little lag! I was even able to carry the signal to the beach directly across the street. It is located on the beach and close to many eateries and within walking distance of bars and other night life. I would highly recommend this hotel.
We loved our stay here. The view from 12th floor was outstanding. Room was big and clean. Swimming pool is great size with good amount of relaxing chairs. Central location is great but not expect a good beach here. No hotels located in central have nice clean beach. We did enjoy our pool though. Lots of places to eat and have fun!
Finally made it to Thailand! And was so amazed by the beauty and the people. My husband and I really liked the cool vibe and relaxing ambience in Pattaya. Breakfast in the hotel was superb and location is a big plus because it is beach front. After having breakfast, we take our baby for a walk and enjoy watching people. We also love the balcony overlooking the beach. Overall, you really made our stay a memorable one. Thank you to the whole team.
My wife and I plus our adorable baby decided to stay in Pattaya Discovery Beach Hotel to celebrate our wedding anniversary was simply amazing.Besides the hotel is nearby the beach front, all the staff and Thai people was very friendly. Nice seaview at viranda, buffet breakfast was just right and good value for money.Accessible area in the city.Highly recommend :)
Vacation Good location close north Pattaya beach , Nice place - room clean & good facilities, had 2 pools, Delicious Breakfast, Easy to go by van, Nice View from your room , can see sea and beach. Staff friendly...
A great location for those frolicking on Soi 6 as well as those who want a central location to explore all of Pattaya. Clean rooms with well stocked minibars and prompt, considerate maid service. The complex has three different buildings so be specific when booking. Specify the floor, nearness to the pool or the type of view you would like. The hotel restaurant serves western and Thai dishes and faces Beach Road so you can eat and see the beach across the street. This is a comfortable and accommodating hotel with a friendly, English speaking staff. The location was excellent for exploring Pattaya. The Baht Busses that run Beach Road can get you almost anywhere in Pattaya for 10 Baht ($.30).
I stayed here for 3 days. The rooms are quite big and well maintained. Breakfast was awesome. Location is amazing . You just walk out few steps and you are on the beach road. The road on the side is quite entertaining especially at night.
Very large spacious rooms with a beach facing view. Bathrooms were very clean with bath tub as well as closed shower facilities. Prompt room service and housekeeping staff very co-operative. Overall the service was excellent. One area of improvement could be the breakfast menu for vegetarians.
This review is on the last building(new) - PROS : (1) Fantastic Location (2) Room and Toilet Size were Good (3) Bed Linen and Most material provided were clean and fresh (4) Sea View Rooms having partial view but good with the balcony (5) Well spread lobby (6) Distance to beach is walk-able by 2-3 minutes (7) Toiletries were average, additions needed (8) Breakfast was well spread and delicious (9) In addition mini bar, Locker, Slippers were there. CONS: (1) Most embarrassing is the approach and behavior of front office staffs, who need lot of training on customer dealings (2) Check-in and Check-out were slower (3) At the time of check-in they asked for Credit/Debit Card Number and surprisingly along with all details like Name, Exp Date, CVV as a security which I think is illegal as per VISA & MASTER card policy which can be misused at any time and I preferred to pay CASH 1000 THB as refundable security. However due to the great location I had enjoyed my 3 days stay in the hotel. I could not taste the food in the restaurant in side as I preferred to have lunch and dinners at many Indian and Thai restaurants nearby on the beach road at walk-able distance at cheaper price and taste was great. If you can overlook front office staffs and need a great location on beach road, this hotel might be a fantastic choice.
Stayed 2 nights at the end of business trip hotel is well positioned across the road from the beach. The breakfast was great one of the best I have had in Thailand. The only down side was a bit of confusion when checking in because there are 2 receptions 1 for each building however I received a free up grade to a bigger room on top floor which made up for any confusion. I have stayed in many hotels in Pattaya looking for the right one I think I have finally found it, I will be back in October.
Great 4 star sea view hotel" Premium sea view top floor (12th). Big balcony. High quality furniture. Rain shower head. Good AC. The connecting door to the next room let in too much noise from the room next to us. Was very loud and could hear them talkong and watching tv or listening to music.
"Food - check. Accommodation - check. Scenery - check. Yes I think this could be the most perfect place to be in the world!"